So What's The Best Stud Weld Equipment For Your Application?
As we've mentioned above, being in the business of stud welding equipment and supplies, we wanted to focus in on one area that we feel most manufacturers are moving towards. In practice, when our clients first adopt stud welders in favour of traditional welders tools, we've found that they're best placed to start out with a cost-effective machine capable of handling everything up to and including M8 diameter welding… and then potentially upgrading as their production pipeline increases requiring more power / welds per minute (or potentially automating or looking at our CNC bed solutions.) We're not saying SC or DA might not be more suitable for your application so get in touch if you'd like to discuss. But the vast majority of first time clients moving over to welding studs have started out with, (and loved!!) our entry level CD Machine, so with this in mind we've ground our brain-cogs to see what we can do in terms of putting an offer together that's crazy-low, but just about manageable for us…
---
Offer Still Available

Last Few Days!!!


CDM8 System Available for March 2023
---
Introducing the CDM8 Taylor Studwelding Equipment Offer
As a conscientious stud welding equipment supplier we have crafted an extremely low price point offer designed to get Great Britain manufacturing again during these difficult times, however this is a starter offer and we've had to limit it to one per company.
Potential further discount when bundled with other welding products
Quality British build expected from Taylor Studwelding
Includes the Ergonomic CD-C2 Hand-tool
Other FREE welding supplies included in the bundle
We offer this on a per - company quote basis, and we're allotting stock as we go so please follow the link to take advantage of this offer. You don't have to commit to buy, and we will hold your price for eight weeks but our stud welders are flying off the shelves at this 'bare-bones' price so please register your interest to avoid disappointment when the offer is gone.
Send Me a Quote to 'Lock-In' My Special Price On the CDM8 Bundle Offer
---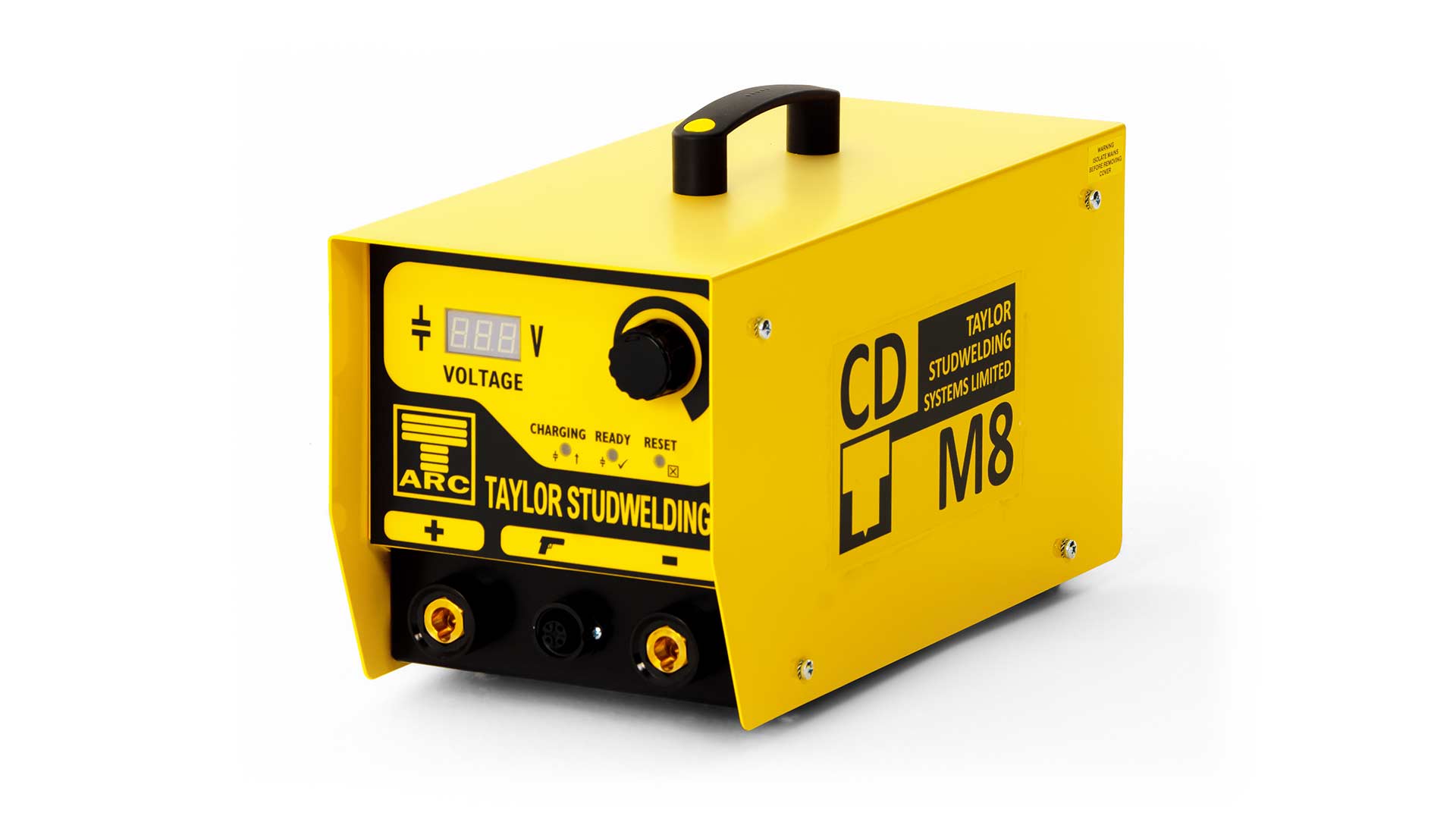 Act Now While Stocks Last!!


The CDM8 - Unbeatable Value Send Me a Quote to 'Lock-In' My Special Price On the CDM8 Bundle Offer
---
Still not convinced? We've been in the welding supply business since 1988, and this is the lowest margin offer we've ever made. Regarding this specific welder equipment, the CDM8 machine in its current form has been our CD welding stud market leader for a number of years now and until this offer we've never sold a unit at this low a price, (and we very much doubt we will again,) so please re-consider. At least let us send you a quote to think about. Take us up on this amazing offer and lets work together to start making thinks again in the UK.
Send Me a No-Obligation Quote for the CDM8 Bundle Offer
---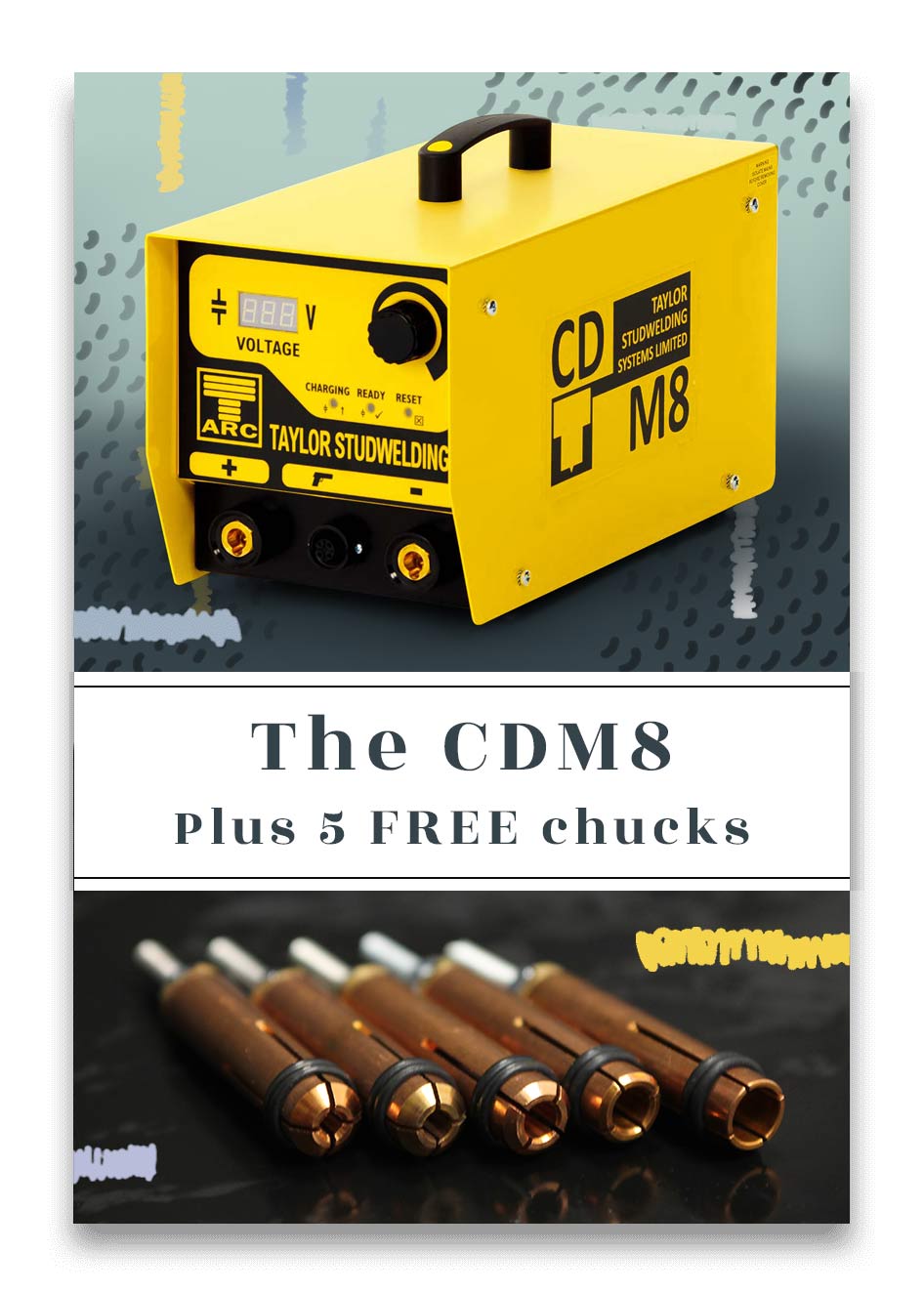 This offer is presented on a 'first-come-first-served' basis so be sure to register your interest and get a quote before the prices go back up.
(There's no obligation to buy, registering for a quote holds the sale price for your company for 60 days)
Or just give us a call on 01604 790901 and we look forward to speaking with your about your design projects. Alternatively email us at [email protected], we're always happy to chat about how studwelding can be of benefit in your application.